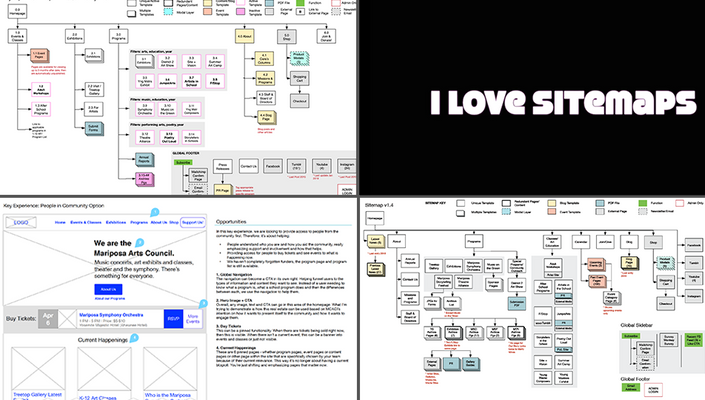 I Love Sitemaps
Watch me make sitemaps for a real client project and use this tool to strategically design amazing products!
Watch Promo
Enroll in Course
Are you a UX, product or content designer?
Want to understand information architecture better?
Are you trying to get a seat at the strategy table on a project?
Need tools to build better roadmaps? Stronger designs? Articulate complex strategic problems?
Wish you could learn from a professional about user experience and the design process?
This course is for you!
Sitemaps are one of my favorite tools because they are:
Powerful strategic tools that push forward stakeholder alignment and team consensus
Tactical tools that define scope, provoke conversations and develop your product roadmap
Practical methods to uncover research, organize designs, evaluate content and learn about your client's processes, systems, product and team.
There are a lot of UX bootcamps and courses out there, but none of them focus on this versatile tool. In addition, this course isn't hypothetical. It's real sitemaps and my real design process that I am making and sharing with a real client. In this course, you get to see all the intention that goes into this deceptively simple infographic. Afterall, the ability to adapt your tools is what distinguishes the experienced designer from everyone else.
This is the full I LOVE SITEMAPS series.
In Part One of the I LOVE SITEMAPS series, we're helping the Mariposa County Arts Council push forward in their web redesign process. They are a smart, passionate and small team who serves cultural programs to several communities, and they want their online presence to better deliver their offerings to the communities. We're going to use a current sitemap to kick off the design process.
In 5 hours, I break down:
Avoid newbie designer mistakes! Understand the problem before you jump into the solution.
Come to client kick-offs already prepared with smart and insightful questions about the product.
Build credibility, confidence and more positive and collaborative relationships with clients.
Have a tool to advocate for strategic processes over just getting the visual design revampled.
Audit and evaluate client content copy, systems and governance methods.
In Part Two, we're helping the Mariposa County Arts Council push forward in their web redesign process. They are struggling to make team decisions about what their final website should look like and who it should serve. We're going to make two sitemaps based on two different user groups and key experiences. This will help them come to a team decision about which users to prioritize and how that decision will affect the future of their redesign.
In 4 hours, we'll make two sitemaps that:
Design strategic options to present to clients and provoke team discussion
Learn about key experiences and how they define your design decisions as a UX and product expert
Demonstrate how layout, navigation, flows and hierarchy change based on team decisions
In addition to this, you'll also see me do a mini content audit, make wireframes and discuss how I use the tools to help push forward the design process.
What inspired this course?
When I started teaching, I realized that the reason why I loved sitemaps was because of my mentor. For two years, I got to watch her make sitemaps in real time on real clients projects. So I just assumed their value was obvious.
But in bootcamps, classrooms and workshops, I just saw frustration from my students. We didn't have the time to appreciate the nuance and versatility of the tool. That's why I made this course.
I hope it will help you gain greater control over your process and clients ... and help you be the designer or strategist you want to be!
Your Instructor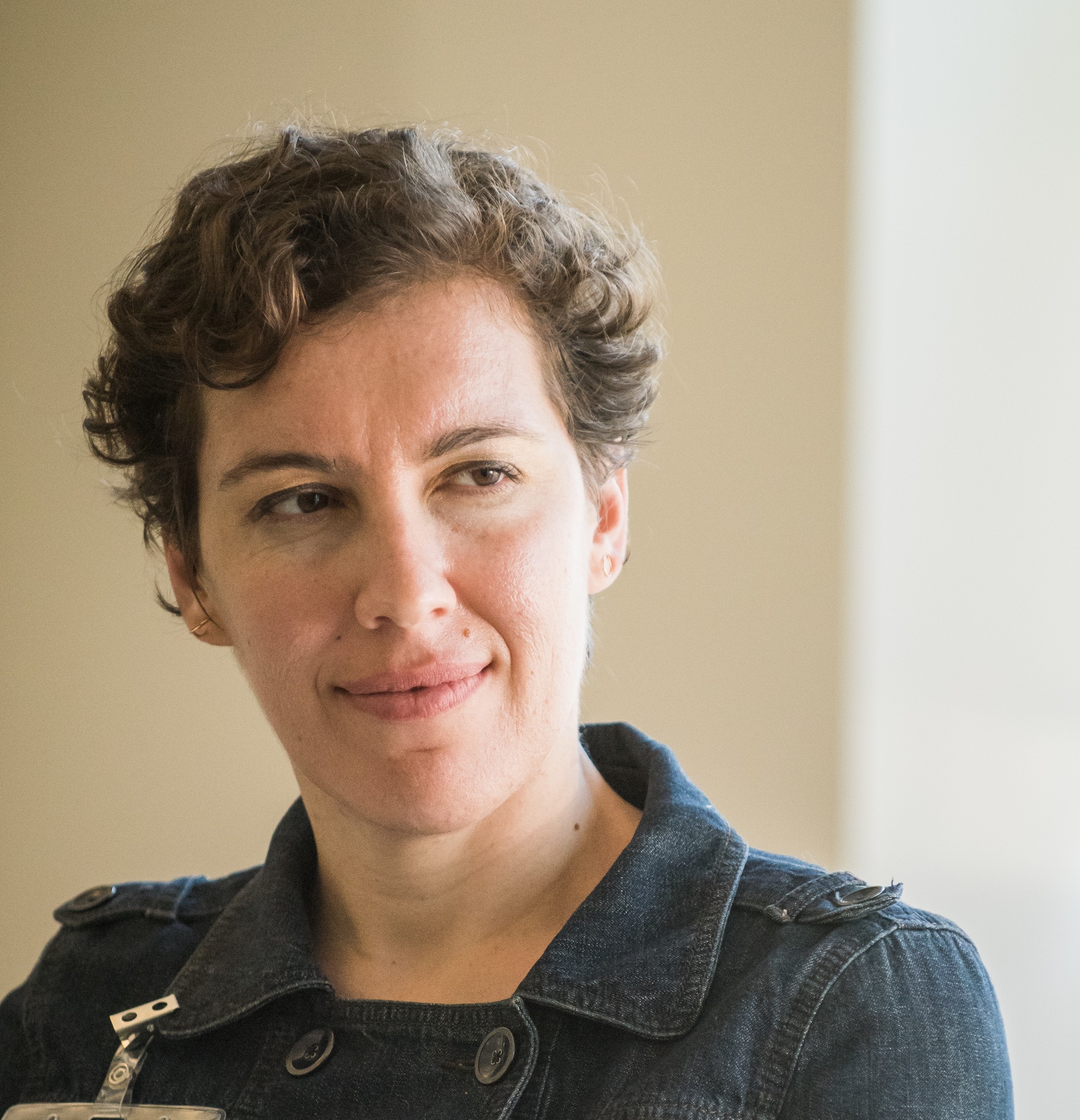 Sarah Dzida collaborates with teams to build useful, usable and delightful UX and content experiences across digital and tangible products. With over 8 years of expertise, she's worked with many types of teams from enterprises to agencies to startups. Her clients include Walmart, Eko, Toyota, Bob Evans Grocery, the City of Los Angeles and the Bruce Lee Foundation. In fact, her recent work for Lexus, a division of Toyota, received recognition from the 47th Creativity International Awards as well as her work in interactive storytelling from the CommArts 2020 Interaction Awards.
In addition to her professional work, Sarah is passionate about mentoring the next generation of designers. She is the co-organizer of the OpenIDEO Los Angeles Chapter in which she plans monthly design-thinking meetups. She taught UX bootcamps at General Assembly. She's given workshops as far as Budapest and participated in panels as close as Silicon Beach in Venice, CA.
Sarah also writes articles, essays and poetry. They've been featured online, in print and at the Architecture + Design Museum in Los Angeles. Her UX and design writing appears in UX Booth, UX Collective and is used in curriculums around the country.